Purgatory Resort operates a world-class alpine experience in the San Juan Mountains of Southwest Colorado. Purgatory's breathtaking landscape extends over 1,600 acres of skiable terrain. They also boast mountain biking, lodging, retail shops, restaurants, bars, an onsite urgent care clinic and a family friendly mountain roller coaster. Providing high-speed network connectivity for their guests, staff, and business operations is an essential amenity equal to the clean, crisp, cool mountain air – both are everywhere and always available.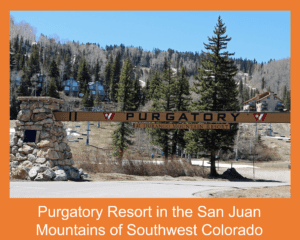 When hosting their tech-savvy guests, there is a strong expectation that they will stay connected and have network access wherever they roam on the expansive property. Staying connected allows visitors to share their experiences, post pictures and videos, and stay engaged with friends, family, and resort services. It enhances their overall experience and satisfaction during their stay. The Purgatory Resort has critical operations that rely on always-on 24/7 connectivity. These include managing reservations, processing retail payments, communicating with suppliers, and supporting safety procedures and security systems. High-speed networking ensures smooth operations, efficient workflows, and the ability to provide excellent customer service in return.
Purgatory Resort is located "close to heaven" amongst beautiful, rugged mountains. The rocks underneath, and the forest above, are all natural obstructions that make laying cabling and installing switches far from "fun as hell" for Purgatory. Wireless connectivity struggles with extreme elevation irregularities, thick trees, harsh weather conditions, and interference from high voltage equipment (e.g., lifts, snowmaking equipment). Making matters even worse is the seasonal dynamics of resort operations which means everyone shows up all at once and crushes the network together. For Purgatory's IT and networking staff, this amounts to an avalanche of pressure on network capacity, scalability, maintenance, support, and security.
Enterprise centric Tellabs® Optical LAN (Local Area Network) uniquely satisfies Purgatory Resort connectivity demands and overcomes the challenges present at a mountain resort. Optical LAN does this by leveraging fiber optic cabling, Passive Optical Networking (PON), advanced Ethernet functionality, and software-defined management. This fiber-based solution enables higher speeds, better reliability, tighter security, and increased bandwidth capacity across far greater distances. An Optical LAN system is easier for the IT personnel to maintain and operate, plus the fiber infrastructure truly makes it future-proof.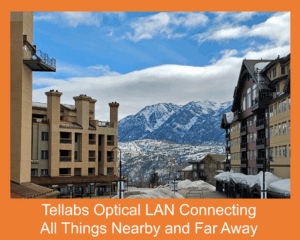 Purgatory Resort is extremely pleased with the Tellabs Optical LAN and their network leadership team identified these three key elements as their most compelling benefits gained:
Connecting All Things Nearby and Far Away
Better Density, Greater Bandwidth Capacity, and More Reliable
Longer Product and Technology Life – Investment Protection
Connecting All Things Nearby and Far Away
Mountains are great for skiing, hiking, and biking, but they are horrible for building and operating modern network infrastructure. Purgatory Resort is spread out across miles of hilly terrain which makes connectivity exceedingly difficult and costly. For the resort's operations to run smoothly, they demand high-speed service for point-of-sale retail, voice, video, safety, security, and Wi-Fi – both for business operations and guest amenities.
Tellabs Optical LAN makes it easy for Purgatory Resort to connect back-of-house and front-of-house services in this challenging geography and over extended distances with:
Passive Optical Networking
Fiber Optic Cabling
Network Convergence, including Wi-Fi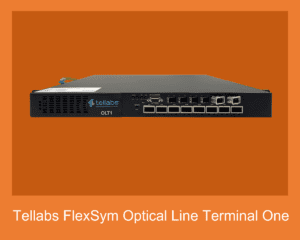 Passive Optical Networking – PON is at the heart of Tellabs Optical LAN and it allows the resort to extend their network to the further ends of the resort. For Purgatory, they chose the Tellabs FlexSym® Optical Line Terminal One (FlexSym OLT1) which is a small form factor (e.g., 1.75" high, one rack unit) that supports both G-PON and 10-gigabit XGS-PON from the same chassis. This is what allows the resort to connect far-reaching Ethernet endpoints, possibly 12 miles away, over a fiber-based architecture that is "passive" requiring no power, few human touches, and is highly reliable.
Fiber Optic Cabling – Fiber optic cabling is smaller, lighter, stronger, better bend radius, higher bandwidth capacity, longer reach, less susceptible to interference, faster connector solutions, longer life, more secure, and less expensive. Wherever possible it behooves Purgatory Resort to prioritize the use of fiber cabling and limit the use of copper cabling. PON allows for the promotion of fiber across extended distances of their property.
Network Convergence, including Wi-Fi – With fiber optic cabling and PON in place, the resort can converge business and guest communications over this Optical LAN. For Purgatory that means retail, voice, video, safety, security, Wi-Fi, business operations, and internet access all traverse this fiber-based network. The resort also can easily connect things inside buildings and outside. This is important for a resort as they have wireless access points, IP surveillance cameras, and chair lift systems outdoors that need to be tied into the network.
Better Density, Greater Bandwidth Capacity, and More Reliable
Purgatory Resort experiences fluctuations in the number of guests throughout the year, with peak seasons attracting the full capacity of visitors. Planning and scaling the infrastructure to handle the demand during prime times is essential. Adequate capacity planning ensures that the network can handle the concurrent data traffic without significant degradation in performance for both the property staff and guests.
When compared to traditional LAN design, the Optical LAN architecture at Purgatory Resort offers:
Better Density
Greater Bandwidth Capacity
More Reliable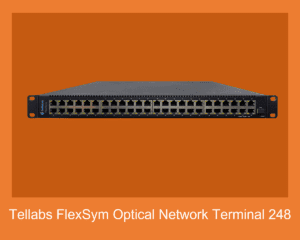 Better Density – Better density is achieved at the Tellabs FlexSym OLT1 as it can serve over 2,000 endpoints and even beyond 4,000 under certain design criteria. Purgatory Resorts took advantage of the rack-mountable one-rack unit (1RU) Tellabs FlexSym® Optical Network Terminal 248 (FlexSym ONT248) that has 48-ports of Power over Ethernet enabled Ethernet. In this era of smart buildings, building automation systems, building management systems, and the Internet of Things, resorts like Purgatory need to have the ability to massively scale the sheer number of connections.
Greater Bandwidth Capacity – The resort chose to use Tellabs FlexSym OLT1 equipment to provide high speed connectivity on their network. The Tellabs equipment uses PON technology over fiber optic cabling to carry this high speed connectivity long distances. It lets them provide the typical 1 Gigabit connectivity that many end devices like computers, cameras, and other devices require, wherever they need it. It also lets them provide connectivity for things that require higher network speeds (2.5 or 5 or 10 Gigabit connectivity) like WiFi 6 radios and video conferencing across their whole network, without changing any cabling.
More Reliable – Purgatory Resort designed their network with two redundant FlexSym OLT1 and 2:16 optical splitters. This allows them to achieve the highest degree of network availability with equipment redundancy and fiber route diversity. Furthermore, with Tellabs® Advanced Availability Software Package they also benefit from protection switching based on the integrity of the path (i.e., good connectivity to a wide area network) and the health of the end-to-end system (i.e., proactively monitors the network health metrics via established threshold alarms).
Longer Product and Technology Life – Investment Protection
Operating and maintaining a contemporary network at a mountain resort requires ongoing planning, monitoring, troubleshooting, and technical expertise. This sprawling resort operates in harsh weather conditions, including snowstorms and extreme temperatures, which can impact network operations and useful life. Having an experienced IT team, and a modern infrastructure, is mandatory to efficiently manage product issues, and technology upgrades and ensure uninterrupted connectivity today and into the future.
Purgatory Resort technical staff ranked the following three attributes very high relative to the main reasons why they chose Tellabs Optical LAN:
Fewer Product Refreshes and Technology Independence
Product and Technology Resiliency Impact on Sustainability
Future Proof Infrastructure enables Investment Protection
Fewer Product Refreshes and Technology Independence – Purgatory Resorts started the migration to Tellabs Optical LAN when their traditional equipment became outdated and needed replacement. This legacy switched network refresh (aka rip-and-replace) cycle happens all too often (e.g., Ethernet switches every 3-5 years, cabling every 5-7 years). With fiber optic cabling and PON, the resort is in a much better position to extend its network lifecycle. The best example of technological independence is Wi-Fi, since Wi-Fi generations have moved very quickly from v5 to v6 and v7 is coming soon. With PON and Multi-Gigabit Ethernets (e.g., 1G, 2.5G, 5G, 10G) the resort is in an excellent position to keep pace with the Wi-Fi rapid evolution.
Product and Technology Resiliency Impact on Sustainability – Product and technology lifecycle extension plays a huge role in improving network sustainability and is a better way to meet circular economy goals. Tellabs' customers continue to operate PONs that are over 10 years old, and fiber optic cabling is commonly guaranteed by the manufacturer for 30 years. By keeping electronics and network cabling (e.g., plastics, PVCs) from being dumped in landfills, Purgatory Resorts can make additional contributions to their corporate sustainability goals.
Future Proof Infrastructure enables Investment Protection – Not only does Tellabs Optical LAN support 10-gigabit connectivity today, but PON technology has a graceful path to 25G, 40G, and 100G possibilities. This passive technology is based on wave-division-multiplexing that can stack optical transmission over different colors of light without interference. That allows for 1 gigabit and 10-gigabit PON to use the same fiber cable and infrastructure, plus future 40 gigabit and 100-gigabit versions can be added without conflict. Additionally, the optical to electrical endpoints are equipped today with Multi-Gigabit Ethernet pluggable optics, so they can grow from 1 gig to 2.5 gigs to 5 gigs and even 10 gigs as needed in the future.
Purgatory Resort Exceeds Expectations with Tellabs Optical LAN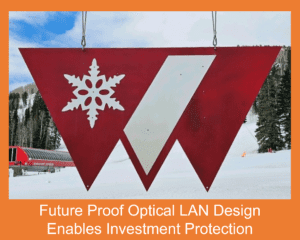 Addressing these networking and IT challenges required careful planning, expertise, and investment in infrastructure, technology, and personnel by Purgatory Resorts. By overcoming these challenges with Tellabs Optical LAN, the resort is poised to provide reliable and high-speed internet connectivity to enhance the guest experience and meet the expectations of their tech-savvy visitors. By utilizing Optical LAN and fiber cabling, the IT staff can enjoy the advantages of high-speed, reliable, secure, and scalable connectivity. It empowers them to efficiently manage the network infrastructure across the vast mountainous property, delivers excellent support to guests and employees, and meets the growing demands of digital services in a ski resort environment. Overall, the Tellabs Optical LAN enhances their guest experience, facilitates communication, supports retail services, provides access to information and entertainment, enables smooth business operations, and contributes to safety and security. Optical LAN has become an essential amenity for their contemporary visitors, helping Purgatory Resort exceed the expectations of their guests in an increasingly connected world.