We know these are challenging times for all as COVID-19 pressures are affecting many around the world. At Tellabs, we continue to do what we can to move forward our support of the essential connectivity needs of our customers. For example, Tellabs has made strong progress with additions to our Tellabs FlexSym Series solution, including sizable gains in our System Release 31.3 (SR31.3) software over the past few months, such as releasing:
Tellabs FlexSym OLT1
Industry's only Tellabs FlexSym ONT248
And market leading Enhanced PON Protection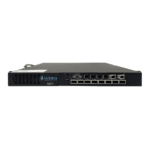 The Tellabs FlexSym OLT1 is a small form-factor OLT that supports both symmetrical 10G XGS-PON, and G-PON. It provides flexible design choices for a modern enterprise network to exactly align with contemporary connectivity such as IoT, wireless, cloud, open/shared office, healthy/smart buildings and wireless demands.  The Tellabs FlexSym OLT1 key customer benefits include:
Minimize space, energy and costs.
Right-size connectivity with either 10G XGS-PON and G-PON options
Highly secure with bi-directional AES128 encryption with churning keys
Leverages centralized intelligence with software defined networking management
Environmentally hardened for support of a wide variety of mounting options.
The industry's only rack mountable one-rack unit Tellabs FlexSym ONT248 offers the delivery of 48-ports of Ethernet enabling reuse of existing cable infrastructure while providing the benefits of Passive Optical LAN.  It is compliant with ITU-T G.9807 providing XGS-PON symmetrical 10 Gbps downstream, and 10 Gbps upstream transmission. Using the Tellabs FlexSym ONT248 simplifies legacy Ethernet switch replacements, while leveraging an OLAN infrastructure. The Tellabs FlexSym ONT248 key customer benefits include:
Economical one-to-one closet-based switch replacement
Reuse the last 100m CATx cables in the horizontal, walls and drops
Achieve lower IT support and maintenance costs
Remove points of known network vulnerabilities
Gain extended temperature range inside IT equipment rooms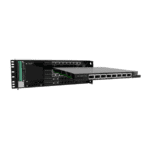 PON Protection provides for fiber route diversity and OLT redundancy across the enterprise optical distribution plant. By utilizing 2:x passive optical splitters, PON Protection provides the highest degree of network uptime with protection across two PON service cards in a single OLT chassis or protection across two PON service cards in geographically dispersed redundant OLTs. Additionally, Tellabs FlexSym Series SR31.3 Advanced Availability Software Package adds an innovative new feature called "PON Path Protection."  With PON Path Protection, the system software proactively monitors the path's health across the network, and if it detects the OLT has lost connectivity to the network, it will automatically switch to protection. The Tellabs FlexSym Advanced Availability Software Package key customer benefits include:
Reduction in network downtime
Saves directly related business costs, such as loss productivity, ecommerce and security
30 seconds of annual downtime possible with optical plant and OLT redundancy options
Ideal support for machine-to-machine actions to reduce human error
Industry leading "Path Protection" proactively monitors many network health variables
Tellabs realizes this COVID-19 situation is very dynamic. Our entire organization is very focused on minimizing impact to our partners and customers. Tellabs will continue to provide exceptional service and support to our partners and customers, such is evident with this progress with Tellabs FlexSym Series solution and SR31.3 software gains.
To learn more about Tellabs Optical LAN, please connect with us on social media; Facebook, LinkedIn, Twitter, Instagram, and YouTube.