Our Tellabs Advantage Partner of the Year awards are meant to recognize and reward Tellabs' installers and integrators for their commitment to excellence and significant achievement within the last year. Our partners are the leader in the global Optical LAN industry. These top partners lead with OLAN technology, innovative applications and drive business into new customers, vertical markets and regions. We are proud of our partners and how they represent us and the greater industry.
The Partner of the Year awards are determined based on the three categories:
Strategic Wins in new Accounts and Markets
Variety of market segment wins
Revenue
This year's awards are presented to…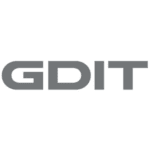 GDIT – General Dynamics Information Technology (GDIT) is one of the foremost providers of comprehensive IT solutions to both Government and Commercial clients nationwide. Over the past decade, they have developed a strong relationship with Tellabs, spanning multiple Federal Civilian and DoD agencies. Through their efforts, we have successfully deployed and continue to maintain one of the largest Optical LAN government installations in the country, specifically at the Department of Homeland Security (DHS) HQ campus. Notably, their deployment resulted in a remarkable 76% reduction in energy and 75% reduction in operational costs, demonstrating their commitment to sustainability and cost-efficiency. Building on this success, they have sold an upgrade for the entire campus to 10G OLTs and ONTs, which will result in one of the world's largest 10G OLAN deployments. This team remains at the forefront of cutting-edge IT solutions and is currently designing new OLT infrastructures for additional agencies moving to the DHS HQ campus. Their commitment to innovation and excellence continues to accelerate Optical LAN adoption. https://www.gdit.com/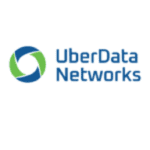 UberData Networks – UberData Networks has worked to foster strategic alliances with technology innovators and industry leaders to position their company alongside Optical LAN. While UberData staff are experts in many technologies; OLAN is their lead technology to differentiate themselves in a tight integrator market. They also use OLAN to enter new markets as they apply focus into key growth verticals. UberData strategic wins in 2022 include a university hockey stadium in Arizona (displacing a prominent Wi-Fi networking company and positioning the closet-based switch architecture using the Tellabs FlexSym ONT248), a prominent school district in Ohio (9 schools served with Tellabs PON protection in a geographic redundant solution and 10 gigabit XGS PON), a North American food manufacturer (in addition to other previous wins in the Food & Beverage industry), and an international hotel brand in Nashville plus Minneapolis. https://www.uberdatanetworks.com/passive-optical-lan-pol-solutions.html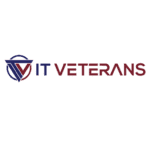 IT Veterans – IT Veterans is a small business that was founded by two dedicated Air Force veterans. Their unwavering commitment to delivering outstanding IT solutions to the government is matched only by their passion for hiring and utilizing other military veterans to achieve that mission. IT Veterans has a specific focus on the Intelligence community and has cultivated close relationships with Intelligence Community engineers and decision-makers. Through their expertise in combining multiple technologies into a single solution, including mobility, wireless intrusion detection, and software-based encryption technologies, this company has become a trusted partner for the Intelligence community. This year, the company achieved a significant milestone with the sale of a large Optical LAN deployment supporting the HQ campus of the military's key intelligence organization and supporting their most classified information. https://www.itveterans.com/
Spirit of Service Award, dedicated in memory of Mike Novak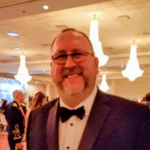 Our vision at Tellabs is to innovate better ways to build and operate networks; focused on industry leadership, social responsibility and sustainable technologies. Key to ensuring unparalleled network operations experience is the personal customer service provided by Tellabs, and our partners, that builds lasting customer relationships. Last year, we introduced a new award called the Spirit of Service Award. This award is meant to recognize individuals for outstanding customer service. As you may recall, last year we introduced this award and dedicated it in honor of a long-time dedicated team member, Mike Novak, who passed in early 2022. Mike was a role model in terms of spirit of service and customer dedication. Mike's positive spirit continues to live within the fabric of our company and community.
And, the Spirit of Service Award goes to…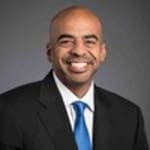 Brian E. Hardy, ITConnect – Brian personifies the award with his excellent customer service, unwavering commitment and support and his execution at the highest level of professionalism. While we could write volumes to how Brian lives up to this award, it seems best to let our customers do the talking by sharing just a couple of customer comments:
"Brian's professionalism and knowledge very helpful with getting us in a good working order on PON protection which we are currently running on simplex application design thanks to help."
"Mr. Hardy's demeanor and professionalism is second to none and to be congratulated – I have not seen this level of service, attention to detail, and the want to better a service over and above the initial challenge – thank you."
"Brian is a gentleman, professional, attentive, and without question the most sincere and genuine of chaps – again thank you for your support and expertise yesterday. Cheers."
https://www.linkedin.com/in/brianehardysr/
https://www.itconnectinc.com/infrastructure/passive-optical-network/
Let's keep this vibrant community of Optical LAN advocates growing by following our Tellabs' social media channels on Facebook, LinkedIn, Twitter, Instagram, and YouTube.