I am excited to introduce you to the Tellabs Partner of the Year awards. Tellabs Partner of the Year awards are meant to recognize and reward Tellabs' reseller partners for excellence and significant achievement within the last year. As you know, Tellabs Advantage Partners are the cornerstone of our Passive Optical LAN business. We rely on our partners to lead with OLAN technology and drive business in the marketplace. We our proud of our partners and how they represent us in both enterprise and government markets.
Partner of the Year awards were determined based on the three categories:
• Strategic wins in new accounts and markets
• Variety of market segment wins
• Revenue generated
And, the Partner of the Year award winners are…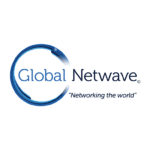 Global Netwave – Global Netwave is a long-standing partner and friend of Tellabs. This company is a small business with a focus on selling OLAN. Last year, they sold largest Tellabs FlexSym® 10 gigabit platform and ONT upgrade to date to a federal civilian organization. In 2021 sold to 14 different customers across 30 different purchases. Probably the most diverse portfolio of OLAN customers to include schools, senior living, hotels, casinos and federal customers such as the US Army, US Air Force, USMC, and the Department of Energy. For more information about Global Netwave, check-out their webpage dedicated to Optical LAN at https://www.globalnetwave.com/node/23.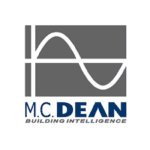 M.C. DEAN – M.C. DEAN corporation designs, builds, operates, and maintains cyber-physical solutions for mission critical facilities, especially in the federal marketplace. In 2021 this company successfully sold Tellabs Optical LAN within the Special Operations Department of Defense (DoD) Community. They partnered with Tellabs for an initial large strategic sale and have since have skillfully sold the extended value of Tellabs Optical LAN solution for multiple follow-on projects. We are excited about their growing pipeline of new DoD business they have generated. To learn more about M.C. DEAN capabilities, be sure to clink this follow link to their website at https://www.mcdean.com/.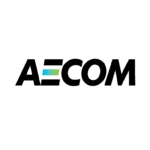 AECOM – AECOM is a new partner of Tellabs, but their leadership and employees have a long history of working with Tellabs at previous companies. They recently started a technology organization, with a large architectural and engineering firm, and have been leading with OLAN. A few months ago they sold a very large strategic project within the Intelligence Community. They worked this particular project for over two years. This will position this partner, and Tellabs OLAN ,for years to come. We are excited about this new partnership and the pipeline they have created. For more details about AECOM, you can navigate over to their website at https://aecom.com/us/.
UberData Networks – UberData Networks is a full-service system integrator for customized OLAN solutions with over 15 years' experience designing passive optical networks. UberData offers turnkey Optical LAN solutions integrating the latest Wi-Fi, Distributed Antenna System, IP surveillance, and VoIP technologies into enterprise networks. In the past year, UberData has demonstrated OLAN leadership by winning 1500 room Waikiki hotel, six K-12 school districts, a national footprint of manufacturers and luxury brand hotels. For more info about UberData services, please visit their dedicated OLAN website at https://www.uberdatanetworks.com/passive-optical-lan-pol-solutions.html.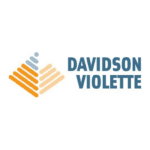 Davidson Violette and Associates – Davidson Violette is a leading integrator of technology solutions, and a resource for organizations who prefer streamlined design/build approach for critical systems. Tellabs recognizes their expertise to design, deploy, and manage Optical LAN systems that help their customers work smarter. They are a recipient of the Partner Award for their shear variety of OLAN projects, including hospital, high-tech company HQ, technology museum, and university. To hear more about Davidson Violette skills, please visit their website at https://www.dvai.ca/.
Spirit of Service Award, dedicated to Mike Novak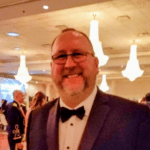 This year we are introducing a new award called the Spirit of Service Award. This award is meant to recognize outstanding customer service. We would like to dedicate this new award in the honor of Mike Novak (1967-2022). As many of you know, Mike sadly passed two weeks ago after a 5-year battle with cancer. Mike recently held the role of Senior Technical Account Manager for Army and Air Force accounts. Mike was greatly respected by his customers, partners, and co-workers. Mike was dedicated and hardworking. He was respected for deep technical knowledge, strategic thinking, and calm hand in dealing with issues. Most importantly, he was always customer focused. He had an endless desire to help our customers get the most out of our technology. As result, customers saw Mike not as a salesperson, but rather as a technical expert and trustworthy liaison and friend. If a customer had an issue or concern, Mike would be the first onsite or would proactively organize calls with the customer and engineering. Mike truly demonstrated the Spirt of Service.
And, the Spirit of Service Award goes to…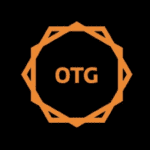 Omni Technology Group – Omni Technology Group has been a Tellabs Service partner for years. While this company has supported Tellabs in both Federal and Enterprise endeavors, they have been a tremendous asset in assisting Tellabs at Federal sites with secure networks requiring clearances. They are known for their responsiveness, high quality and integrity, which has led to the organization being requested by name from end users and other partners, alike. When COVID restrictions threatened our ability to get necessary work completed on-time, they pivoted, driving across the country to make sure they were in compliance with site requirements to ensure we could stay on track. For more information about OTG, please visit their website at https://omnitechgrp.com/.
Let's keep this vibrant community of Optical LAN advocates growing by following our Tellabs' social media channels on Facebook, LinkedIn, Twitter, Instagram, and YouTube.